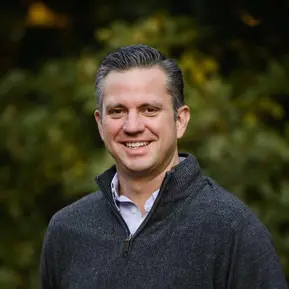 Dr. Buckingham was born in North Hollywood, California. He attended the University of California, Santa Barbara for his pre-medical education and earned his doctorate from Southern California University of Health Sciences and has been in practice since 2002. Dr. Buckingham has advanced training in the diagnosis and treatment of a multitude of conditions. He utilizes a multi-disciplinary approach. This approach includes working with doctors specializing in multiple areas, so that all patients receive the best possible care.
Dr. Buckingham has successfully treated a host of varied conditions. These include whiplash, disc degeneration, muscle disorders, post-surgical recovery, chronic headaches, back, neck, hip, knee, ankle, wrist, and shoulder injuries. Whether you are a Hollywood actor, professional athlete, soccer mom, manual laborer, or military service, Dr. Buckingham has always made it a point to care for each patient as if that patient were a valued family member. As the team Doctor for various sporting organizations, he has also seen and successfully treated his fair share of athletic injuries and cumulative trauma disorders. He has also had great results in treating patients with more complicated cases such as asthma, allergies, migraines, fibromyalgia, painful pregnancies and multiple sclerosis.
His mission has been to provide a nurturing and educational environment for the family and individual, where health and wellness is emphasized and healing, personal growth, and self-empowerment is fostered. His view on health is a well-balanced and integrative approach using high quality chiropractic adjustments, acupuncture, customized nutritional therapy, strength and flexibility exercises, muscular balancing and ongoing patient education on various health and wellness related topics.
Primary Techniques
Diversified
Acupuncture
Myofacial/Active Release Technique
Liteforce Laser - http://www.litecure.com/medical/
Impulse/Arthrostim instrument adjusting (pro-adjuster certified)
Activator Methods
Golf Rehab Certified (Blanchard)
NIMMO trigger point therapy
Thompson
Neuro Kinetic Therapy
Physiotaping Advanced Functional Medicine Certified
Rock Tape Certified - http://www.rocktape.com/us/find-medpro/
Trigger Point Needling (dry or electric stim needling)
Cross friction adhesion breaking (Graston/Gua Sha